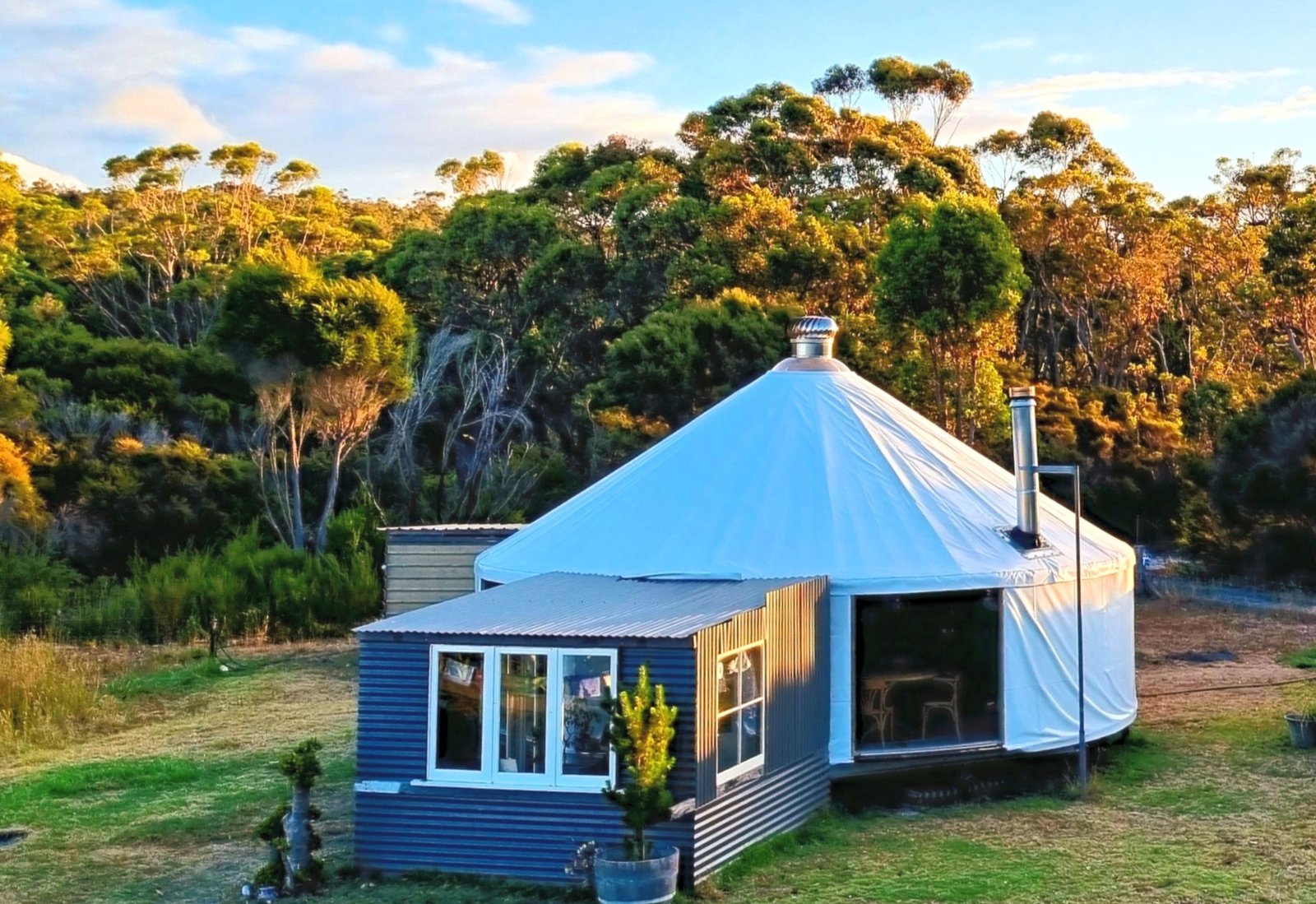 Are you searching for a distinctive and lucrative accommodation venture? Look no further than the emerging world of Yurts and Geo Domes! These innovative structures offer a blend of comfort, adventure, and simplicity, making them an ideal choice for businesses looking to create unforgettable experiences. In this blog post, we'll explore the many benefits of Yurts and Geo Domes for businesses seeking a fast return on investment, low startup costs, and an opportunity to tap into the luxury glamping trend.
Fast Return on Investment:
Unlike traditional construction projects that can take months or even years, Yurts and Geo Domes can be built in a matter of weeks. By opting for these unique options, you can bypass the delays commonly associated with the building industry and start delighting guests sooner. With the rising popularity of alternative accommodation options, you'll position yourself to maximise your investment and see returns quickly.
Low Startup Costs:
One of the most appealing aspects of Yurts and Geo Domes is their affordability. These structures provide a cost-effective solution for starting your own accommodation business. By saving on construction expenses, you can allocate more resources to enhance other areas of your business, such as guest experiences and marketing efforts. It's a smart way to create a memorable stay for your guests while keeping your startup costs under control.
Tap into the Luxury Glamping Trend:
Glamping, the glamorous camping trend, has taken the tourism industry by storm. Travellers are seeking unique, nature-inspired experiences without compromising on comfort. Yurts and Geo Domes perfectly align with this demand, offering a luxurious outdoor escape that captivates guests. This type of accommodation blends the beauty of the great outdoors with modern amenities and indulgent touches. By embracing the glamping trend, you can provide an extraordinary experience that sets your business apart and keeps guests coming back for more.
Versatile and Adaptable:
Whether you own land near breathtaking landscapes or in captivating tourist destinations, Yurts and Geo Domes blend seamlessly with their surroundings. Their versatile design allows you to create various experiences tailored to your target market. From cozy romantic getaways to adventurous glamping retreats, the possibilities are endless. Customise your offerings and cater to different preferences, ensuring you stand out from the competition and attract a wide range of guests.
Unleash Your Creative Vision:
With Yurts and Geo Domes, you have the opportunity to let your creative vision shine. Design and personalise each structure to reflect your unique style and brand. From stunning interior layouts to custom furnishings and exquisite decor, you can create an extraordinary ambiance that wows your guests and leaves a lasting impression. Let your creativity run wild and transform your accommodation into an oasis of comfort and beauty.
Yurts and Geo Domes offer a remarkable opportunity to enter the world of unique and profitable accommodation. Don't miss out on the chance to create unforgettable experiences and build a successful venture in the ever-evolving tourism industry.